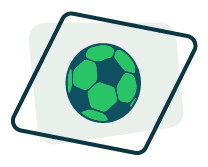 Swim lesson registration opens Thursday May 13,2021 at 6am. Register online to get a spot early. Times slots fill up fast, so don't delay in registering!
Hours
Monday-Friday: 5:00am-9:00pm
Saturday: 7:00am-7:00pm
Sunday: 10:00am-4:00pm
Contact
(208) 324-3389
Choose a membership or activity that excites you
Get out and get active with others from your community
Feel good about your active lifestyle
Thank You For Supporting Jerome Recreation District Programs!
Looking Gym and Exercise Equipment in Jerome?
At Jerome Recreation District, we pride ourselves on offering a state-of-the-art gym experience for all our members. Stepping inside, you'll find an impressive assortment of top-notch exercise equipment, carefully curated to cater to a diverse range of fitness goals. Our cardio machines boast the latest technology, ensuring an engaging workout, while our extensive collection of free weights and resistance machines are designed to suit both novice exercisers and seasoned fitness enthusiasts. We prioritize the maintenance and safety of our equipment, guaranteeing a seamless workout experience. Space is thoughtfully laid out, providing ample room for all your exercises. Welcome to your next fitness destination in Jerome!